TRANSFERRING FILM TO DVD | BLURAY | HD DIGITAL MP4​
PRESERVE & PROTECT YOUR FAMILY MEMORIES
Before You Run Out…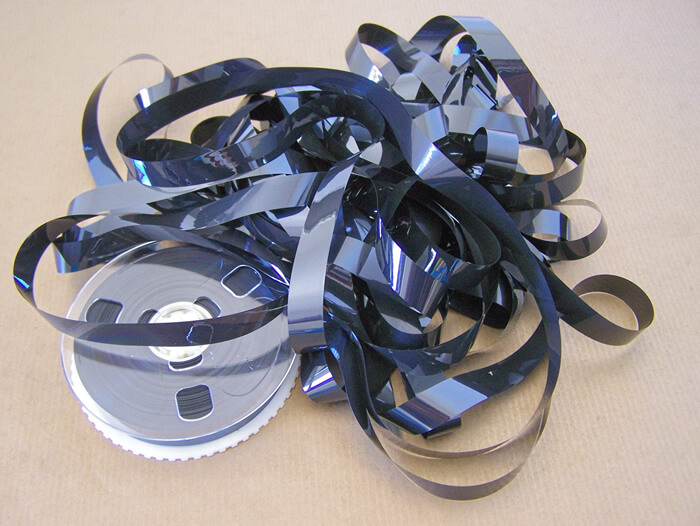 Read this before you run out to your local big box store or camera shop with your precious film reels under your arm. If your film is worth digitizing and preserving forever, it's worth doing right. And unlike your big box and local camera stores, who send out your film to some remote 3rd party somewhere – who are just "middle men" – we do all the work in house, on our own top of the line equipment.​
You may have looked at renting or buying a viewer to organize and see your old movies. There's a much better way! Convert your old films (8mm, 16mm) to a digital format – and organize them on a DVD in chapters, where each reel becomes a chapter. It takes care of three things all at once. (a) Preserving your memories forever (b) organizing those memories (c) and making them easy to view and share.
Film Types Transferred: 8mm, 16mm and Super 8​



The Challenge of Organizing Your Old Film​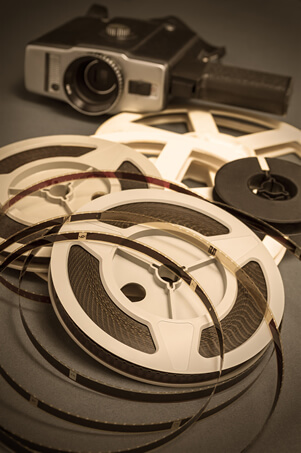 It's also not a good idea to try to watch your old film on a projector or a viewer. Film gets brittle over the years and the sprocket holes may quickly wear out. Also, the film can burn, which is not good.​
And just in case you think there's nothing on the film and you'll get charged for it, don't worry. If it's black, we'll know before we do any work, so you won't be charged at all.​
If you have a lot of reels with film on them, you may have to have all of them transferred, because there's no way we can offer you a "preview" of the content. There's a lot of work that needs to be done before we put it on our machines (like cleaning, lubrication and possible repairs), so we really can't help you identify what's important to you and what isn't.
We can fit about 1,600′ of 16mm film on a DVD or Bluray, which is about 2 hours of total time. This is impacted by the speed with which the film was shot, but it's a good rule of thumb.
In terms of "digital space" required on an external drive or a flash drive, it's probably safe to assume that you'll need about 20GB per hour of film. So a two hour segment will be require about 40GB. So it's really important to make sure you have enough space on your hard drive! We do keep external drives and USBs in stock, so if you require, we can offer you that option as well.​​
There is also another cool option to consider. Since your film consists of frames, and we digitize each frame, you also have the option of having each and every frame converted into JPEG or TIFF formats, all in sequence. Basically, you'll end up with your entire film reel compiled as a compilation of stills! Assuredly leaving you with thousands of incredible quality shots to choose from. Since the transfer takes place at 1920 x 1080p HD, the images will look absolutely amazing! If you're planning on this to print some of the images, the TIFF format is probably the best, since they're "lossless".
If your Super 8 has a sound stripe, that will also be transferred and digitized with your film. We also do 16mm sound film, and since that's very rare, we take extra care with those to ensure the best possible quality of transfer. There is a small extra per foot fee for transferring sound film.
The Process of Preserving & Reviving Precious Memories​
Our scanning technology is what's called "frame by frame". That means every single frame in your movie is scanned, digitized and seamlessly connected to the next one. This results in 100% flicker free, crystal clear and razor sharp images – from corner to corner. Since we use a sprocket- less digitizer, there's no damage done to your precious memories. And if you have torn or worn sprockets – no problem. We can still easily digitize. But that's not all.​
Our enhanced film transfer will perform scene by scene color correction, and can improve brightness and contrast in the scenes. This can be a very valuable part of the transfer, since all film shifts in color over time. Once your film is digitized, a technician will analyze the color balance using a digital vector scope – and balance it out scene by scene. This is particularly valuable when you're scenes move between indoors and out, since each scene needs a different color balance.
Since we're doing all work in house on our own equipment, we include a lot free extras. For example, if you'd like some background music, we can do that using music of your choice. And since we're handling your film, repair and splicing is also included – if required. We also lubricate your film. To round it all out, we include a film leader (if required) and a title for every 400 feet. We also edit unexposed sections if required. So all in all, your film is in the most capable and caring hands!

​

Of course, when all the transfers are done, you'll get your originals back with your new digital versions in your selected DVD, Bluray or HD video file. Since before we even start the transfer process your film is cleaned, lubricated and repaired, your film will be returned in its revitalized condition.
​
States We Serve